Tube Tycoon
Tube Tycoon v1.0 is almost finished!
---
Hello there!
Time for a short update for all ITCH.IO Tube Tycoon fans! I'd like to inform you that the game is almost finished and I'm pretty sure that it will be done next week! Unfortunately that doesn't mean that it will be released then (there are still some closed beta tests to be done), but I'll do my best to share with you release date as soon as possible! 🎉
Share your current status on Discord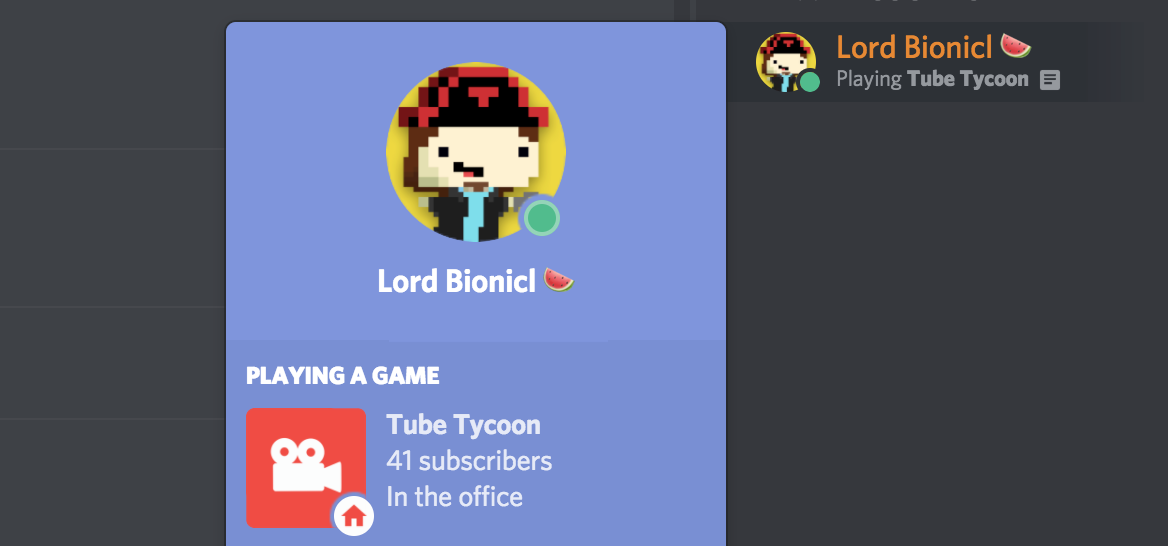 If you ever wanted to share your subscribers number with your friends, new Tube Tycoon version will help you with that! All your Discord friends will be able to check out how channel is doing!
And btw, be sure to join Tube Tycoon Discord now! There is a huge change that I'll be selecting game beta testers from Discord community ;)
discord.gg/TubeTycoon

More info very soon!

Unfortunately that's all what I can share with you right now! Be sure to follow game on TWITTER and FACEBOOK and here on Itch.io.
UPDATE IS COMING
Thanks,
Maciej "Bionicl" Maj - Tube Tycoon Developer